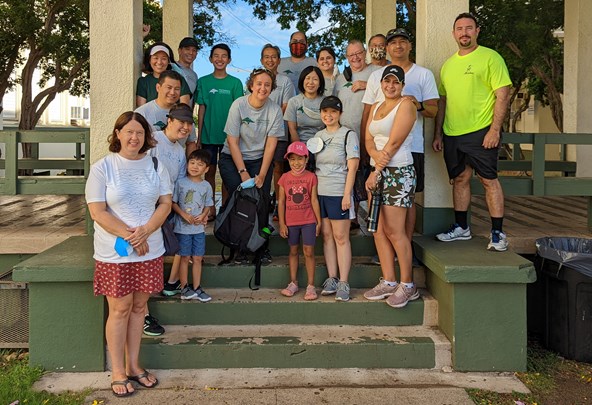 On Saturday, June 18, members of our First Community Action Team volunteered at Princess Ruth Ke'elikolani Middle School in downtown Honolulu to tape and prime the interior hallway of the school's administrative building. The school is now researching historical colors to paint over the primer.
This is the second year in a row FICOH has partnered with the school to beautify their campus. In celebration of our 111th anniversary, FICOH associates are continuing their longstanding tradition of volunteer service.
Princess Ruth Ke'elikolani Middle School is more than 100 years old and was once the location of its namesake's palace. It serves students in grades 6 - 8 across from Kaka'ako, lower Makiki, lower Nu'uanu, downtown Honolulu, Liliha, and Pālama.