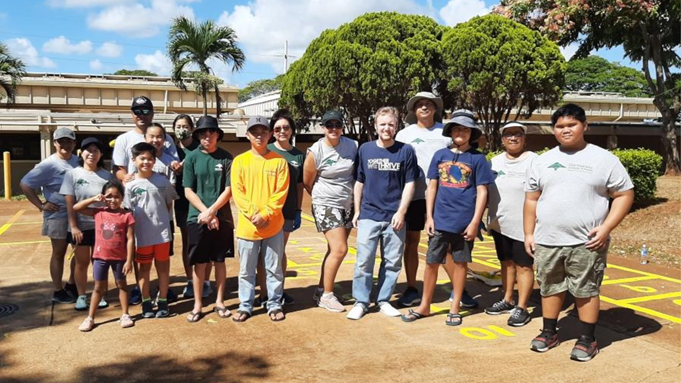 On Saturday, July 23rd, volunteers from our First Community Action Team helped with a campus refresh at Pearl Ridge Elementary School. FICOH supplied the paint and paintbrushes that our volunteers used to repaint a variety of areas around the school, including Four Squares and Hopscotch lines, school steps, and parking lots. Afterwards, our group of nearly 20 volunteers enjoyed a pizza lunch provided by the school.
Several children of FICOH associates attend Pearl Ridge Elementary and participated with their parents in the FICOH volunteer project.
Overlooking Pearl Harbor, Pearl Ridge Elementary first opened its doors in 1972. The school has been recognized as a National Blue Ribbon School and today serves approximately 600 students in grades pre-K through sixth.