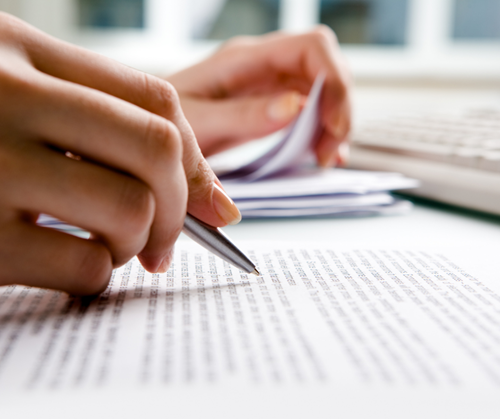 You try not to make mistakes, but nobody is perfect. Every once in a while, a deadline might slip through the cracks or you might overlook a detail. If this error leads to financial loss for your client, you could face a lawsuit. Other lawsuits may stem from claims of negligence or breach of contract. This is why E&O insurance is important for many professionals.
What Is E&O Insurance?
Errors and omissions insurance, also called E&O insurance or professional liability insurance, is a type of liability insurance. According to IRMI, E&O insurance provides protection against liability after committing an error or omission in the course of professional duties.
E&O insurance typically provides coverage for liabilities related to financial losses. These can stem from mistakes, omissions, negligence, missed deadlines, bad advice, breach of contract, or inadequate work. The insurance does not typically provide coverage for losses related to bodily injury or property damage. Furthermore, it does not provide coverage for intentional criminal acts.
E&O insurance covers court costs, awards, and settlements up to the policy limit and according to the terms of the policy. Although you should check your policy terms for specific information about coverage, limitations, and exclusions, the following scenarios demonstrate when E&O coverage typically applies:
You're a wedding planner. You forget to reserve a venue, meaning the couple must now postpone the wedding, resulting in additional expenses for them. Your clients – the bride and groom – file a lawsuit against you. Thankfully, you have coverage through your E&O policy.
You're a real estate agent. You miss a deadline, resulting in a deal falling through. Your client sues you, but your E&O insurance policy provides coverage.
You're a software developer. You complete a rushed project for a client. The program crashes repeatedly, resulting in lost revenue. The client sues you, but your E&O policy provides coverage.
You're an accountant. You've been embezzling from your clients. When your clients discover this, they sue you. As embezzlement is a criminal act, you do not have insurance coverage.
Who Needs E&O Insurance?
E&O insurance provides important protection for many businesses and individuals. Investopedia says anyone who provides services should have E&O insurance.
Professionals in many different industries and occupations can benefit from E&O coverage. Examples include (but are not limited to) insurance agents, accountants, tax preparers, financial planners, wedding planners, software developers, engineers, consultants, advisors, architects, graphic designers, and real estate brokers. Doctors need a special type of E&O insurance called medical malpractice liability insurance, and lawyers need legal malpractice insurance.
Sometimes, coverage can be a requirement. For example, a professional organization you belong to or a contract you sign with a client may require you to have coverage. State law may also require coverage for certain professions, such as lawyers. However, even when coverage is not mandatory, it's a smart idea to have a policy.
What If You Already Have General Liability Insurance?
General liability insurance is another common type of liability coverage. However, since it covers different types of losses and claims, many businesses need both general liability and E&O insurance.
General liability provides coverage for claims involving bodily injury or property damage. For example, if a client is injured after falling in your office, you will need to file a claim with your general liability insurance policy, not your E&O policy.
Other types of liability insurance you might need include commercial auto liability, directors and officers liability, employment practices liability, and umbrella insurance.
Do You Have the Coverage You Need?
Even if you're meticulous in your work, you could have a bad day – and an error or oversight could lead to a lawsuit. You may also be accused of negligence even when you're confident you've done nothing wrong.
Find out if you have coverage. Workers may have coverage through an employer or professional organization. However, professionals are often required to secure their own coverage.
Check your limits and terms. You may decide you need more coverage.
Keep thorough records. If a client sues you, good records will make the defense process easier.
Do you need help with your E&O coverage needs? FICOH can help. Find an agent.